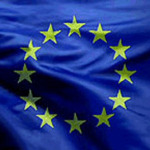 Could the 'Spanish Model' for Organ Transplants Save 20,000 Lives?
The European Union is considering adopting a new directive that would push the so-called "Spanish model" for organ transplants, a move many believe could save the lives of tens of thousands of European patients lingering on lengthy transplant waiting lists.

At a conference on organ transplants held in Madrid last week, leaders from the European Commission, the World Health Organization and the Transplantation Society discussed new rules to encourage better coordination among hospitals, in the hope that it would spur all countries in the EU to have organ donation rates matching those of the highest countries such as Spain, Portugal and Belgium.



"If donation rates throughout the whole EU came closer to those in the countries with the highest rates, such as Spain or Portugal, more than 20,000 lives could be saved each year", Trinidad Jimenez, Spain's health and social policy minister, said at the meeting March 23.

Last year, fewer than half of European patients on waiting lists received organs, while over 4,000 died before they could get a transplant.

Currently about 60,000 Europeans await a new organ. At the conference, Ana Maria Teodoro Jorge, the Portuguese minister of health, said 10 citizens die every day waiting for a life-saving transplant.

The new directive would also call for ways to discourage "organ tourism" to countries like China where rich Westerners can go to pick up new organs. The directive could be approved as early as June, according to the Web site of the EU's presidency, currently held by Spain.


A model program


Spain is believed to have one of the world's highest per capita donor rates. In 2009, there were 34 donations per 1 million residents, almost double the EU average of 18.1.

Spain surpasses its closest rival, Portugal, which has 31 donations per million people, and other high-donor countries, such as Belgium with 26 per million, France with 23.2, and Italy with 21.3.

And its rate dwarfs that of the EU's low-donor countries, like Romania with only 2.9 donations per million residents.

By comparison, the U.S. is believed to have around 29 donations per million residents, according to a spokeswoman from the American Transplant Society.


Presumed consent?


Many believe the "Spanish model" refers to the country's presumed consent legislation. Unlike in the U.S., where citizens have to sign up to be donors, in Spain, the law assumes people are willing to donate their organs at death, unless they explicitly "opt out" of the program.

But Spain has had presumed consent laws on their books since 1979, and the big increase in organ donation occurred only over the last 10 years, notes Dr. Shirley Schlessinger, a transplant nephrologist and the medical director of the Mississippi Organ Recovery Agency, who currently chairs the American Transplant Society's organ advisory council.


Continue reading
Could the 'Spanish Model' for Organ Transplants Save 20,000 Lives?
...