BBC Sports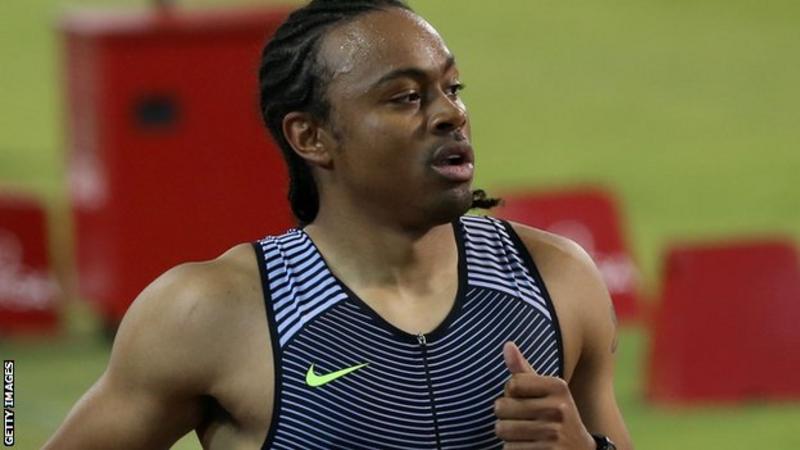 Olympic hurdles champion Aries Merritt claims his preparation for the 2016 Rio Games is "months" behind his rivals as a result of a second kidney surgery.
The American, 30, underwent a kidney transplant in September receiving the donated organ from his sister.
But a "complication" saw him operated on again and the world record holder feels he is now playing catch-up.
"It is a struggle, but it's not because over time it will get better and better," said Merritt.
"I actually had a second surgery that many people don't know about. I was having difficulty with haematoma that had developed that was actually crushing the kidney."
Merritt returned to outdoor track competition earlier in the month and was placed sixth at a Diamond League meeting in Doha.
He is set to compete at the weekend's Diamond League meeting in Shanghai and is confident of returning to his best form for the Rio Games which begin in August.
"I'm really strong right now but I'm just not fast," added Merritt, who won bronze at last year's World Championships.
Continue reading
_______________________________________________________________________
You have the power to SAVE Lives
Please register as an organ, eye and tissue donor today.
Donate LIFE California | Done VIDA California
Organ Donor | Donate Life America
...to ensure donation happens, please share your donation decision with your family. At stake is the legacy you plan to leave.