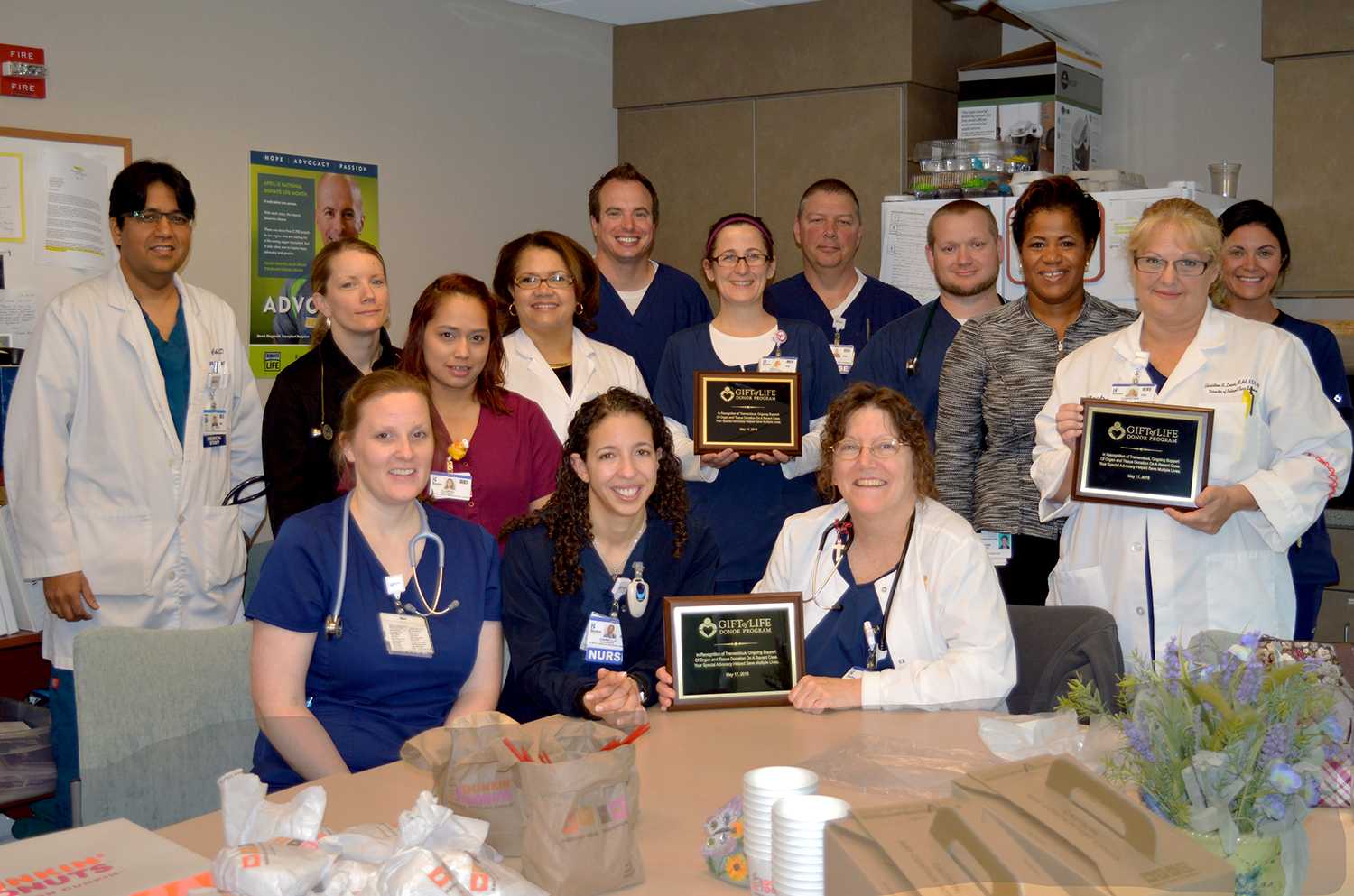 Standing (left to right) in back are Madan Joshi, MD, Board Certified Pulmonologist and Medical Director of the Intensive Care Unit; Jenn Noonan, RN; Clarisa Abellanedu, Unit Secretary and Monitor Technician for the ICU; Ercilia E. Arias, MD, FCCP, Board Certified Pulmonologist; Derek Eckenrode, RN; Holly Douglas, RN; Karl Thomas, RN; Chris Burke, RN; Diana Kline, Gift of Life Coordinator; Christina Lewis, MHA, BSN, RN, Director of Patient Care Services; and Dana Ayers, RN.
BEEBE HEALTHCARE

A few weeks ago, Beebe Healthcare's Intensive Care Unit (ICU) was able to facilitate an organ donation that saved a patient who had been waiting for a liver transplant.

Because of the team's quick actions and dedication to organ donation, a person who could have died within a week was given a life-saving organ transplant, said Diana R. Kline, Hospital Services Coordinator for Gift of Life Donor Program.

Ms. Kline visited Beebe Healthcare on Tuesday, May 17, to present plaques to members of the Intensive Care Unit and Cardiac Catheterization teams. Continue reading
_______________________________________________________________________
You have the power to SAVE Lives
Please register as an organ, eye and tissue donor today.
Donate LIFE California | Done VIDA California
Organ Donor | Donate Life America
...to ensure donation happens, please share your donation decision with your family. At stake is the legacy you plan to leave.