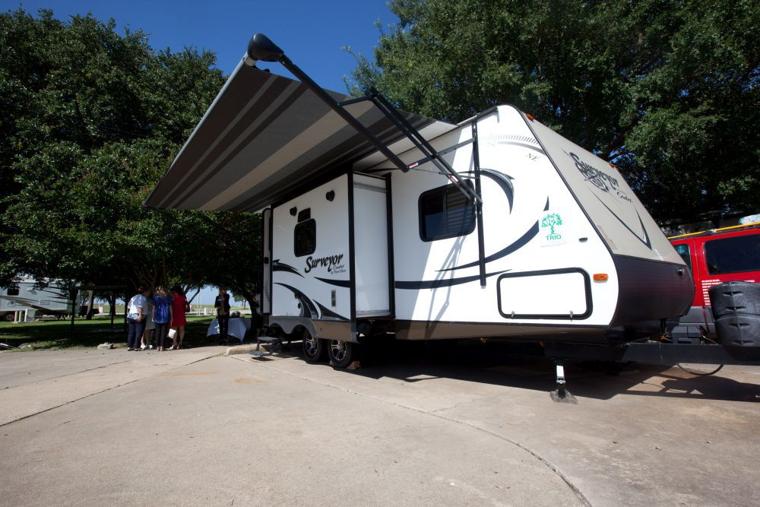 A new RV to be utilized by transplant patients is seen Friday at Baylor Scott & White Memorial Hospital in Temple.
TEMPLE DAILY TELEGRAM | Jacob Sanchez

For about two months, Carrie Giddens' family camped out in a waiting room at Scott and White Memorial Hospital. They were waiting for her organ transplant and subsequent recovery.

They lacked privacy and the ability to take a good shower, Giddens said.

"If they would have had a place to go just to have some privacy and take a decent shower it would have changed their morale a lot," she said. "It would have been easier if they had a place to go relax outside of the hospital walls."

The hospital decided to do something. So Friday morning, the hospital — along with Giddens and Margaret and John Henderson, her organ donor's parents — unveiled a new RV where families can live and relax.

The RV was bought through private donations and grants, Mr. Henderson said. Continue reading
_______________________________________________________________________
You have the power to SAVE Lives
Please register as an organ, eye and tissue donor today.
Donate LIFE California | Done VIDA California
Organ Donor | Donate Life America
...to ensure donation happens, please share your donation decision with your family. At stake is the legacy you plan to leave.