THE ATLANTIC | Julie Beck
Allowing people to sell organs is a fraught issue, but maybe they could be reimbursed for the costs of donation.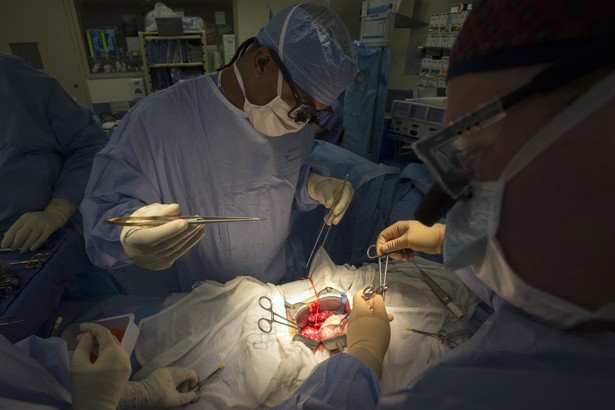 When it comes to organ donation, in some ways, society is a victim of its own success. The development of good immunosuppressant drugs has made organs less likely to be rejected, and "people who wouldn't have been successes previously," now are, said Amy Friedman, a transplant surgeon and chief medical officer of New York's organ donor network, at the Aspen Ideas Festival. Very sick patients who might not have been put on the waiting list in the past, are now eligible for a transplant.

All this would be amazing—if there were enough organs to give these people. There aren't. There are more than 120,000 people currently on the waiting list for an organ transplant, and from January to May of this year, only 6,357 donors, who added up to 13,550 transplants.

Deceased organ donors are not enough to close this gap—less than one percent of the deceased are medically eligible to be donors, and while 95 percent of Americans say they support organ donation, only 50 percent are registered to be donors. Increasing that second statistic is important, but "Unless we turn to living donation and figure this out, it's not enough," said Sander Florman, a transplant surgeon at the Mount Sinai. Continue reading
_______________________________________________________________________
You have the power to SAVE Lives
Please register as an organ, eye and tissue donor today.
Donate LIFE California | Done VIDA California
Organ Donor | Donate Life America
...to ensure donation happens, please share your donation decision with your family. At stake is the legacy you plan to leave.