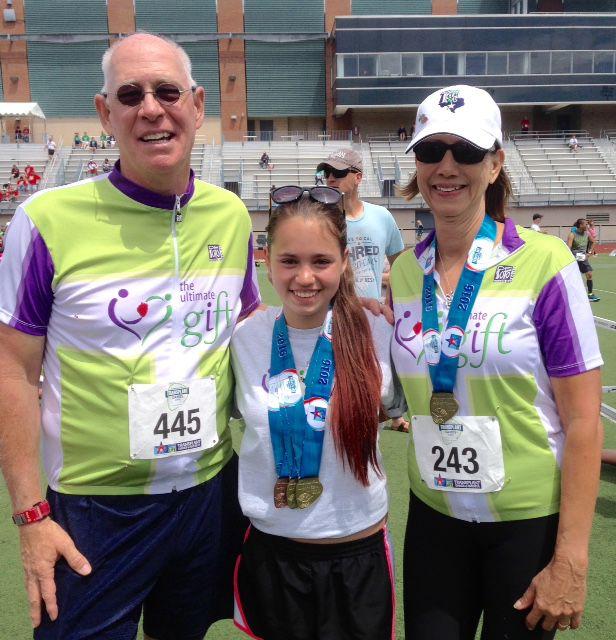 Kerrville area residents (from left) Pat Mossman, Niki Pillatzke and Dene Kyrish all participated in the recent National Transplant Game in Cleveland, Ohio.
HILL COUNTRY COMMUNITY JOURNAL

Hill Country residents recently returned to Texas after participating in The National Transplant Games held June 10-15 in Cleveland, Ohio. The Games are an opportunity for individuals from across the USA to "Celebrate, Compete, and Commemorate."

The Ultimate Gift of Life supported three people in their efforts to compete and celebrate life during the Games. They joined Team Texas Life Warriors, a group of 65 athletes and 88 others traveling from Texas. A total of almost 10,000 living donors, transplant recipients, donor families and supporters came together for five days of competition, special events and remembrance of the donors who have saved lives.

Individuals competing from the Kerrville area were Dene Kyrish, Pat Mossman and Niki Pillatzke. Continue reading
__________________________________________________________
You have the power to SAVE Lives
Please register as an organ, eye and tissue donor today.
Donate LIFE California | Done VIDA California
Organ Donor | Donate Life America
...to ensure donation happens, please share your donation decision with your family. At stake is the legacy you plan to leave.