INSIDE TORONTO | Kelsey Cheng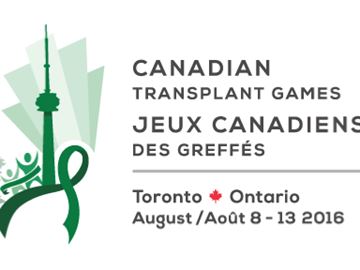 The Canadian Transplant Games opening ceremony will take place at Nathan Phillips Square on Monday, Aug. 8, marking the start of the six-day sporting event.
Highlights of the opening ceremony include an athlete's parade, performances by artists, Egyptian belly dancers and Mexican folkloric dancers. The public is invited to join organ transplant recipients and living donors to witness organ donation in action. Admission is free.
More than 200 participants from Canada, the United States, Mexico, Australia and the United Kingdom will compete at the games from Aug. 8 to 13, which is hosted every two years to raise organ and tissue transplantation awareness as well as to thank donors and their families.
Right now, only 20 per cent of Torontonians are registered donors, compared to the rest of Ontario, which is at 29 per cent.
Visit games.canadiantransplant.com for more information and event schedules.
_______________________________________________________________________
You have the power to SAVE Lives
Please register as an organ, eye and tissue donor today.
Donate LIFE California | Done VIDA California
Organ Donor | Donate Life America
...to ensure donation happens, please share your donation decision with your family. At stake is the legacy you plan to leave.