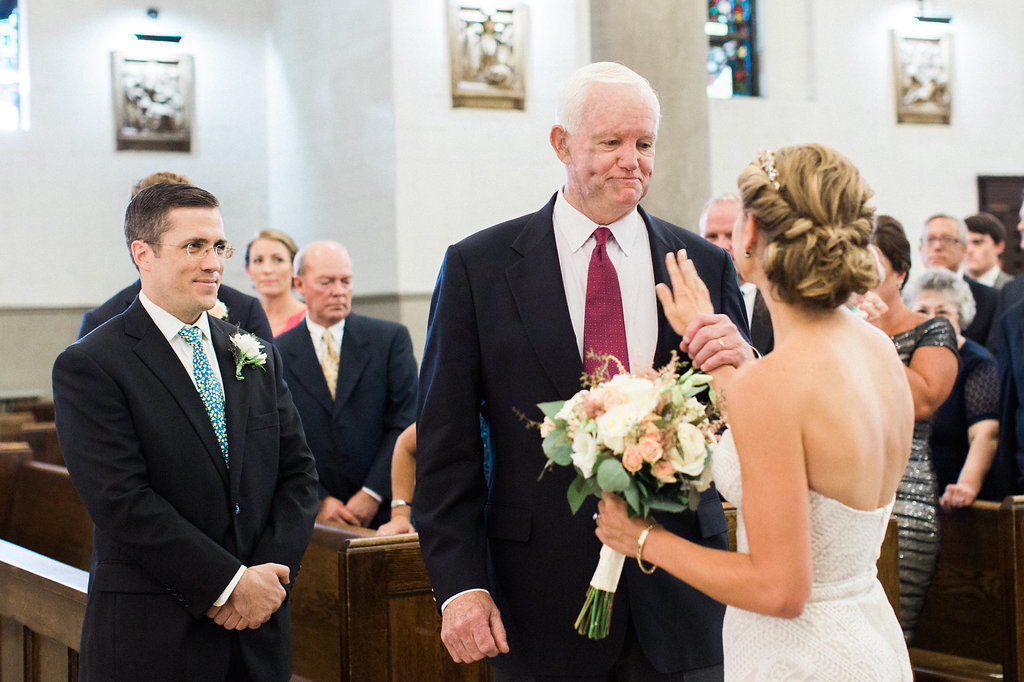 Jeni Stepien with her hand on Arthur Thomas' chest after he walked her down the aisle at her wedding last Friday. The groom, Paul Maenner, stands to the left.
Lauren Demby/Lauren Renee Design
NPR | Scott Simon

Just before Jeni Stepien got married to Paul Maenner last Saturday, she turned to the man who walked her down the aisle and put her hand on his chest — to feel the heartbeat of the father she lost ten years ago.

Michael Stepien was a chef, on his way home from work at a restaurant in suburban Pittsburgh in September, 2006 when he was robbed by a 16 year old who shot him through the head.

Arthur Thomas was a school counselor in Lawrenceville, New Jersey, and a father of four who had been diagnosed with a heart disease 16 years before. He was in a hospital, close to death.

When Michael Stepien died, his family decided to donate his organs to help save lives. Michael Stepien's heart was transplanted into Arthur Thomas' chest, and it turned out to be a good match. Continue reading
You have the power to SAVE Lives
Please register as an organ, eye and tissue donor today.
Donate LIFE California | Done VIDA California
Organ Donor | Donate Life America
...to ensure donation happens, please share your donation decision with your family. At stake is the legacy you plan to leave.