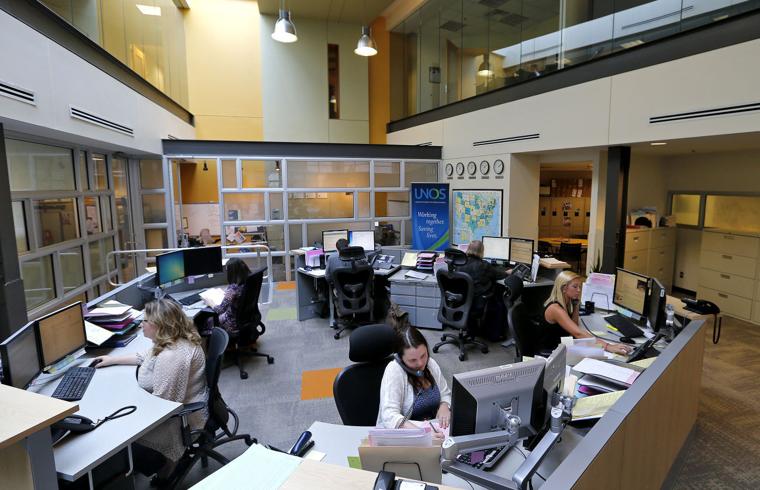 MARK GORMUS/TIMES-DISPATCH. Employees work at the United Network for Organ Sharing in Richmond. A proposal would reduce the country's 11 organ network regions to eight to better match supply and demand.
RICHMOND TIMES-DISPATCH |Katie Demeria

In an effort to level the playing field regarding patients' access to liver transplants, the Richmond-based United Network for Organ Sharing's Liver and Intestine Transplantation Committee has proposed a new policy for the liver allocation process.

UNOS is a nonprofit organization that has operated the Organ Procurement and Transplantation Network since 1986 through a series of renewed contracts with the federal government. There are about 120,000 patients currently on the national organ transplantation wait list.

The chairman of the liver and intestine committee, Dr. Ryutaro Hirose of the University of California San Francisco Medical Center, said at the beginning of a media briefing Wednesday that transplantation allocation policies are meant to "achieve the best use of the donated organs" and should be equal across the board, regardless of where someone lives.

But that has not been the case. Continue reading
_______________________________________________________________________
You have the power to SAVE Lives
Please register as an organ, eye and tissue donor today.
Donate LIFE California | Done VIDA California
Organ Donor | Donate Life America
...to ensure donation happens, please share your donation decision with your family. At stake is the legacy you plan to leave.