STEAMBOAT PILOT & TODAY | Teresa Ristow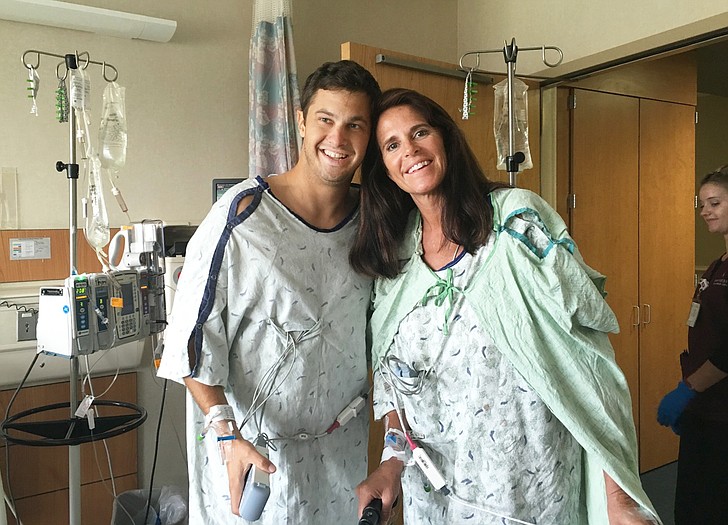 Recently retired Steamboat Springs Middle School teacher Tracy Bye, right, donated a kidney to former student Henry Howard, 29, on Sept. 1.
Steamboat Springs — When Steamboat Springs Middle School Principal Jerry Buelter forwarded an email to staff seeking a kidney donor for former student Henry Howard, Howard didn't expect much.

I sent it out thinking nothing was going to happen," said Howard, who had struggled with poor kidney function for many years, having suffered from gout since the age of 20 and being diagnosed with chronic kidney disease three years ago.

Howard, now 29, had learned from his doctor in the past year that a transplant was needed, and his mother, a former middle school teacher, and wife, drafted a letter to school staff as one of many avenues seeking help for Howard, a son, husband and new father.

About eight months ago, we were sort of seeing that I was going to need a kidney pretty soon," Howard said. Continue reading
_______________________________________________________________________
You have the power to SAVE Lives
Please register as an organ, eye and tissue donor today.
Donate LIFE California | Done VIDA California
Organ Donor | Donate Life America
...to ensure donation happens, please share your donation decision with your family. At stake is the legacy you plan to leave.