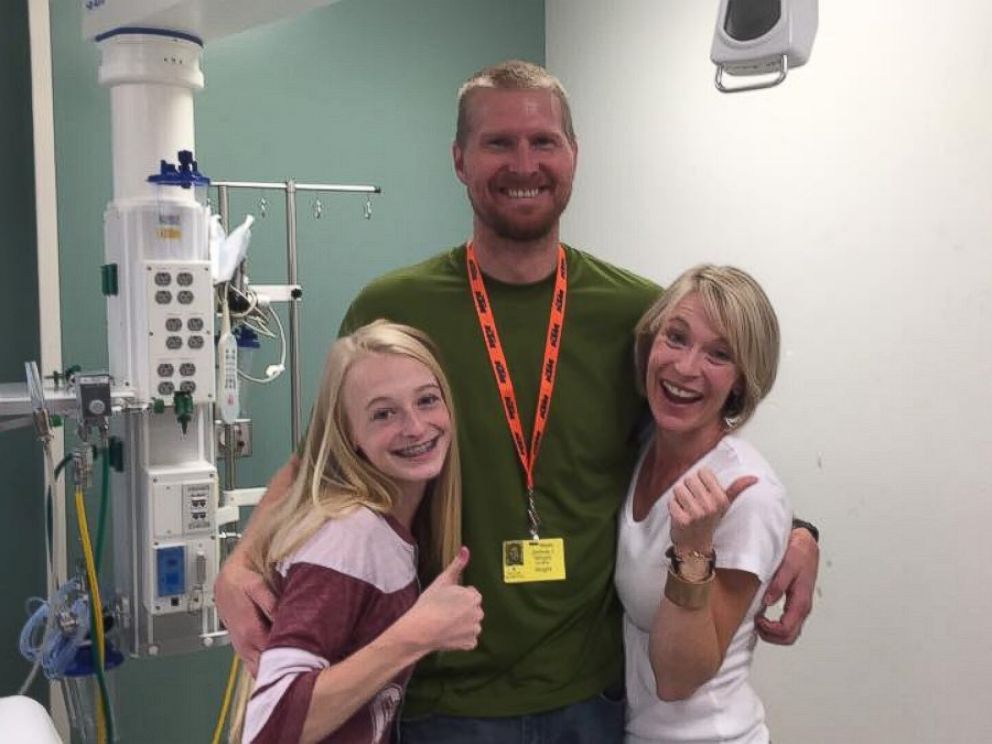 Macey Wright, 14, of Salt Lake City, Utah was born with a congenital heart defect. On August 29, 2016 Macey's mom Patrice Wright got the call that the teen would be receiving a new heart.
ABC NEWS | NICOLE PELLETIERE

One Utah teen was crying happy tears this week after learning that she'd be receiving a brand new heart.

Macey Wright's emotional reaction was captured on camera by her mother, Patrice Wright, who received the call from doctors on Monday.

"I wanted everybody else to see how amazing that call was for our friends and family," Wright of Salt Lake City told ABC News. "She's a pretty tender, sweet-hearted girl. I did think she'd cry tears of joy, but I didn't think she'd be that elated."

Macey, 14, was born with a congenital heart defect. She's been through open heart procedures including one three years ago, her mother said.

This year however, Macey's heart weakened. The teen was bumped up on a waiting list to receive a heart transplant, due to her showing symptoms of heart failure.

"She had high pressures in her lungs and they need to be low enough to receive a transplant," Wright said. "If [a heart] didn't come soon, she would have to have a heart and lung transplant," Wright said. "There was a great urgency when the call came." Video, continue reading
_______________________________________________________________________
You have the power to SAVE Lives
Please register as an organ, eye and tissue donor today.
Donate LIFE California | Done VIDA California
Organ Donor | Donate Life America
...to ensure donation happens, please share your donation decision with your family. At stake is the legacy you plan to leave.