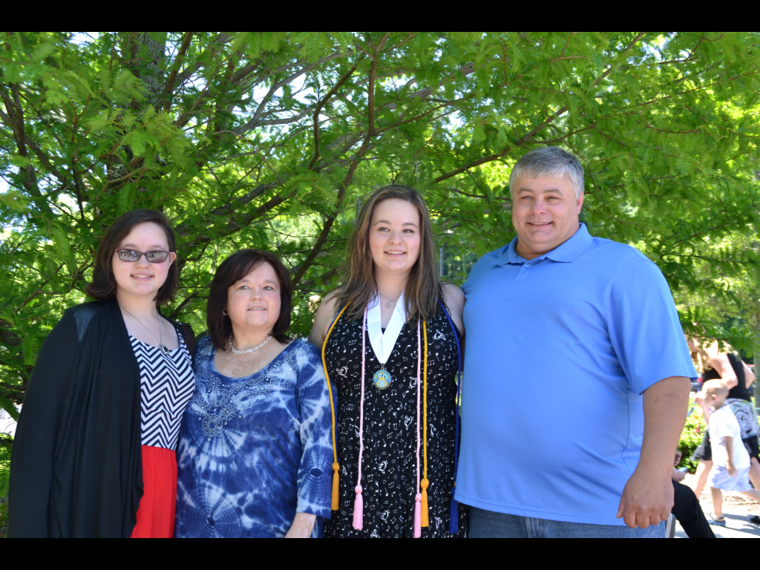 The Taylor Family:

From left, Bridgett, Shannon, Bailee and Bobby Taylor pictured after Bailee's graduation from Watauga High School.
WATAUGA DEMOCRAT | Brian Miller, Mountain Times

A liver donation saved the life of a High Country native, a local resident who now encourages the community and the nation to consider becoming organ donors.

Shannon Taylor, 54, was born and raised in Boone, and is now raising her two girls, Bailee and Bridgett in Boone, with her husband, Bobby. Taylor was diagnosed with liver disease on Oct. 2, 2013, and had a lifesaving liver transplant on May 1, 2016.

"I'm here today because of the good Lord," she said. "Sometimes you feel guilt because someone had to pass in order for you to live, but then you think there's a reason that things happen. I'm just thankful to be here and have more time with my family."

Taylor was "lucky" she received a transplant so quickly. According to the American Transplant Foundation, more than 120,000 people in the U.S. are currently on the waiting list for a lifesaving organ transplant, and another name is added to the national transplant waiting list every 10 minutes. On average, 22 people die every day from the lack of available organs. Continue reading
_______________________________________________________________________
You have the power to SAVE Lives
Please register as an organ, eye and tissue donor today.
Donate LIFE California | Done VIDA California
Organ Donor | Donate Life America
...to ensure donation happens, please share your donation decision with your family. At stake is the legacy you plan to leave.