ABC NEWS | By Juju Chang, Ben Newman, Ashley LOuszko, Ignacio Torre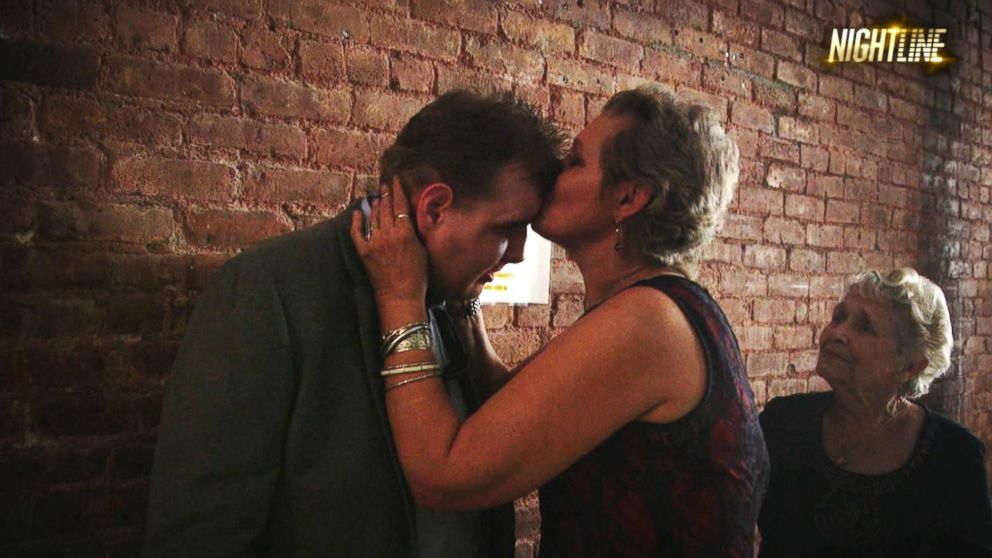 The Moment Face Transplant Recipient Meets Donor's Mother
Nancy Millar paced nervously as she prepared to meet a man she had never seen before, but whose face she would already knew.

"I'm going to try not to lose it," she said, wiping away tears.

The man was Pat Hardison, who underwent a groundbreaking last year, which was only made possible because of Millar's decision to donate her son David Rodebaugh's face and organs.

Rodebaugh died last summer after sustaining a head injury in a bicycle accident in Brooklyn, New York. He was 26 years old.

Millar wondered if Hardison's forehead would still show the chicken pox scar her son's once had.

"He [Rodebaugh] used to always just bend over and kiss me on the forehead and so we'd reciprocate it," she said. "As soon as he'd leave that'd be the last thing I do. I'd hug him and kiss him on the forehead. We did it since he was little, since he had chicken pox." VIDEO Continue reading
___________________________________________________________________
You have the power to SAVE Lives
We are asking you to register as an organ, eye and tissue donor today.
Donate LIFE California | Done VIDA California
Organ Donor | Donate Life America
To ensure donation happens, please share your decision with your family. At stake is the legacy you wish to leave