THE COURIER UK | Jaime Milligan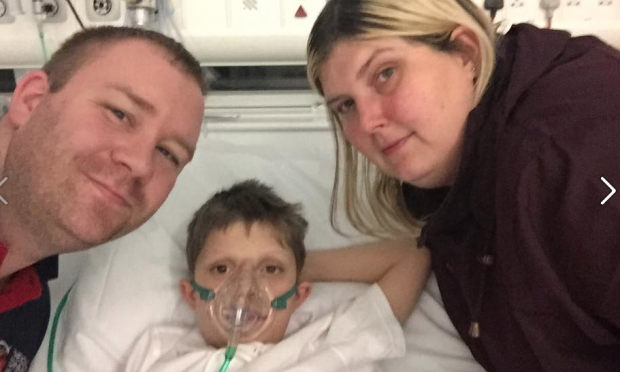 Kenzy is now resting after undergoing his six hour surgery.
A seven-year-old Arbroath boy placed on high priority is recovering after undergoing a much needed liver transplant.

The family of Kenzy Oliver made a frantic trip to London on Friday night after receiving word a suitable replacement organ had been found.

After hopping on an air ambulance from Dundee Airport, Kenzy was checked into hospital where he underwent six hours of surgery.

As of this morning, the youngster is recuperating as doctors wait to see how he reacts to his new liver.

Kenzy's mum Michelle revealed: "That's Kenzy out of surgery and in recovery, get to see him in half an hour or so.

"Kenzy got a full left side of a liver at a good size that fills most of the space provided. Continue reading
___________________________________________________________________
You have the power to SAVE Lives
We are asking you to register as an organ, eye and tissue donor today.
Donate LIFE California | Done VIDA California
Organ Donor | Donate Life America
To ensure donation happens, please share your decision with your family. At stake is the legacy you wish to leave