NIAGARA YHIS WEEK | Grimsby Lincoln News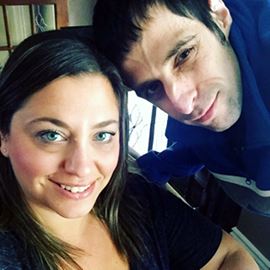 It was Todd's sister Melanie's post on social media that encouraged Kerri Dowling to donate a piece of her liver to the Grimsby man
GRIMSBY — Doctors told the parents of Todd Tsilibanis to prepare for a roller-coaster ride.
The ride, it turned out, was short, steady and with very few ups and downs. Pete and Carol Tsilibanis are eternally grateful for that, and for their saviour. When it comes to liver transplants short and steady wins the race.
"On June 3 we got a call from Toronto (General Hospital), and we were told Todd had been put on the wait list," said Carol. "I didn't know whether to be happy or sad."
"As a parent you always say, 'ah, nah, this can't happen to Todd,'" said Pete.
And yet, five years after Todd, then 28 years old, was diagnosed with a rare liver condition, he was now on the list to receive a new liver. That liver could come from a recently deceased person, or a live donor. It was the former that was part of the reason Carol wasn't sure if she should be happy or sad with the June 3 news.
"It's the unknown. If someone has to die (for Todd to live)," she said.
Continue reading