LODI NEWS | Christina Conejo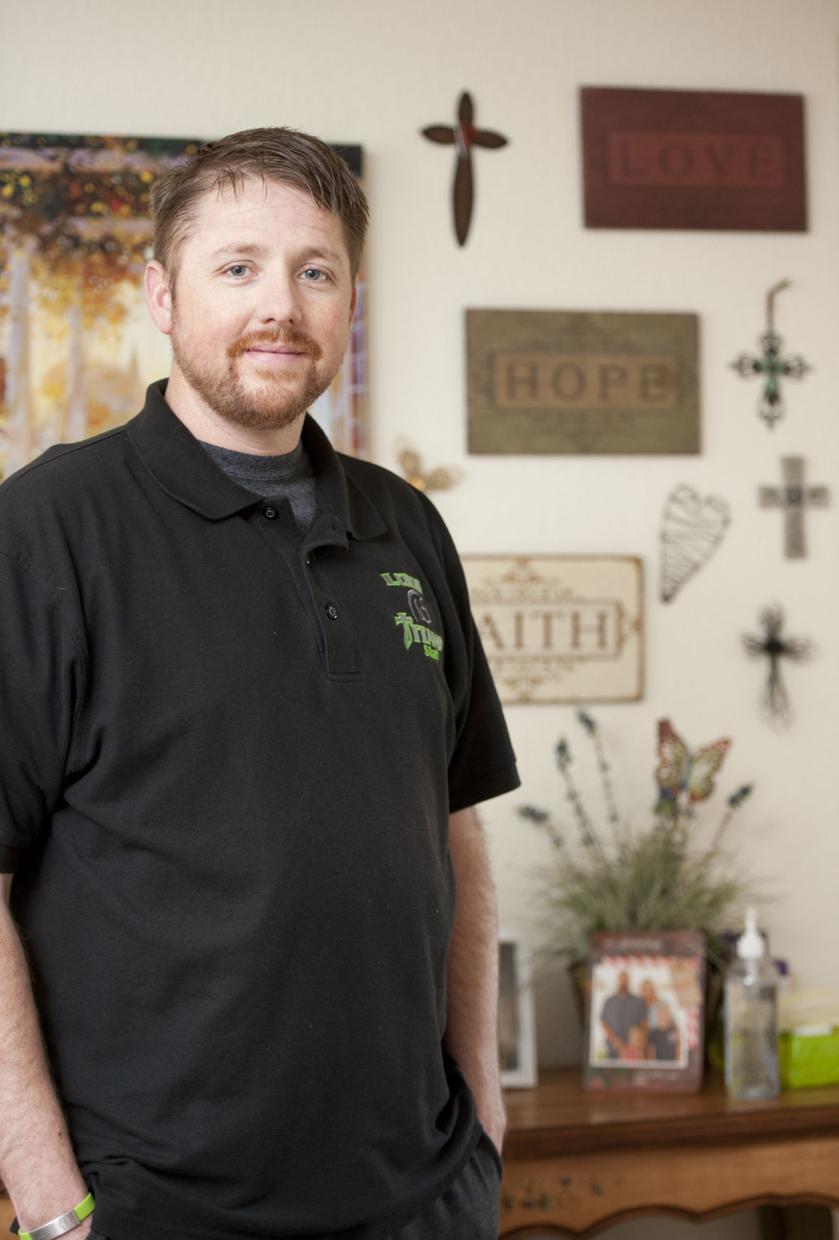 Eric Blackwell, of Lockeford, was working with his father at their business, Blackwell Heating and Air last year, when he found out he had liver cancer.

By chance and unfortunate circumstances, he was able to receive his life-saving liver transplant from a boy from Galt, Michael Balsley-Rodriguez, who died last month as a result of a gun accident. The two were coincidentally connected by a local football team, the Lodi Titans, but had never met.
Blackwell first went to his doctor two years ago with concerns about his health. He was feeling bloated and lethargic. He was never a big drinker, but any casual alcoholic drink would make him feel sick.He was sent in for CAT scans in April 2015 when it was discovered he had a fatty liver with nodules that doctors initially thought were benign.
A fatty liver could occur either due to an unhealthy lifestyle or genetics, Blackwell was told.When he returned a year later with a cold, the doctor suggested he have bloodwork done to check on his liver. His results raised alarms and doctors discovered the nodules had grown into tumors. After a biopsy, Blackwell was formally diagnosed with liver cancer on May 18, 2016.

The prognosis was grim. The tumors were too large for Blackwell to be eligible for a liver transplant and the best they could do was extend his life with chemotherapy. Continue reading
~~~~~~~~~~~~~~~~~~~~~~~~~~~~~~~~~~~~~~~~~~~~~~~~~
You have the power to SAVE Lives
Register as an organ, eye and tissue donor
Social Media Declaration: #organdonor #IamADonor
Be sure to share your decision with your family t
o ensure your generous gift is honored,
At risk is the legacy you wish to leave.
~~~~~~~~~~~~~~~~~~~~~~~~~~~~~~~~~~~~~~~~~~~~~~~~~