OLEAN TIMES HERALD | Alex Keown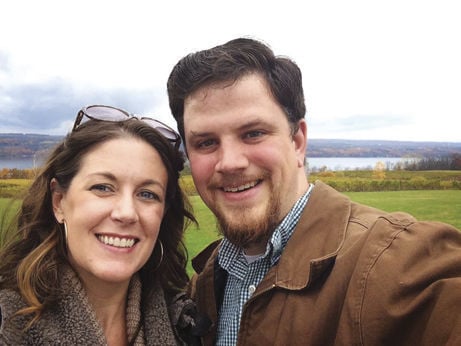 On July 23, 2015 Marlisa Post received a new set of lungs and a new lease on life.
On that day, the 46-year-old Rochester woman underwent a double-lung transplant to save her life.Fifteen years earlier, Post had been diagnosed with lymphangioleiomyomatosis, a rare lung disease characterized by the abnormal growth of cysts in the lungs. The growths can eventually choke off the airways and lead to death. There is currently no cure for the disease, and some people opt for a lung transplant to extend their lives.

For years, Post, the annual giving manager for Goodwill of the Finger Lakes, lived with the assistance of oxygen therapy. Breathing became difficult for her in the years after her diagnosis, much like an asthmatic struggling for breath during an attack.

In early 2015, she was placed on a transplant list and, with the assistance of Richmond, Virginia-based Donate Life America, a national organization that promotes organ, eye and tissue donations, a donor from New Jersey was located. Within a few months Post was lined up to receive her transplant. Her operation was one of approximately 33,600 organ transplants performed in the United States in 2015, according to data provided by Donate Life. There are about 119,000 people waiting to receive an organ for transplant. Continue reading
~~~~~~~~~~~~~~~~~~~~~~~~~~~~~~~~~~~~~~~~~~~~~~~~~
You have the power to SAVE Lives
Register as an organ, eye and tissue donor
Social Media Declaration: #organdonor #IamADonor
Be sure to share your decision with your family t
o ensure your generous gift is honored,
At risk is the legacy you wish to leave.
~~~~~~~~~~~~~~~~~~~~~~~~~~~~~~~~~~~~~~~~~~~~~~~~~