STV NEWS | Laura Piper
Scott Glynn thought he had 'man flu' before being told he had four tumours.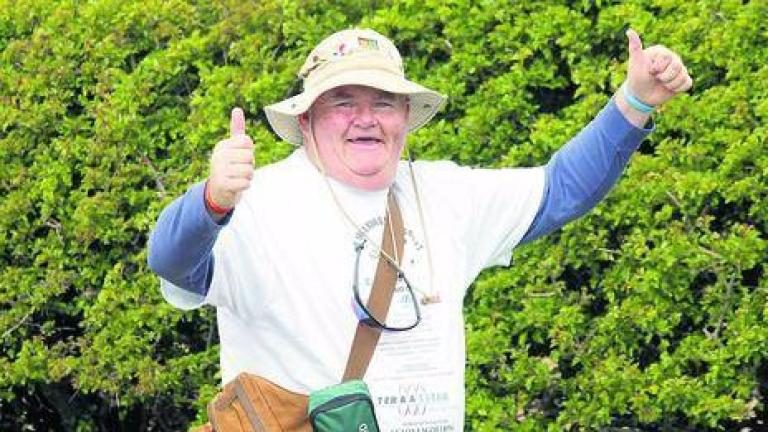 Big heart: Scott Glynn is a well-known community fundraiser. Scott Glynn
It was the hot blackcurrant Lemsip that finally did it.

Scott Glynn, big rugby bloke and all-round good guy, there "for everybody and anybody" just wasn't feeling any better.

"It's just man flu," he thought. And in typical Scott style, he refused to bother anybody about it.

Scott, say his many friends, is the "bloke in the community who always puts others before himself".

The doctors, he thought, had much more important people to see than him but still his body refused to get better.

After yet another disappointing round of Lemsip, Scott reluctantly dragged himself to his GP.

Bloods were taken and his doctor wasn't happy with the results. Scott went in for an ultrasound but nothing scary could be seen.

His doctor, though, wouldn't budge. Scott was sent in again for even more detailed tests.

The results came back with the force of a sledgehammer. "Tumours" they said. Not just one, but four. Continue reading
~~~~~~~~~~~~~~~~~~~~~~~~~~~~~~~~~~~~~~~~~~~~~~~~~
You have the power to SAVE Lives
Register as an organ, eye and tissue donor
Social Media Declaration: #organdonor #IamADonor
Be sure to share your decision with your family t
o ensure your generous gift is honored,
At risk is the legacy you wish to leave.
~~~~~~~~~~~~~~~~~~~~~~~~~~~~~~~~~~~~~~~~~~~~~~~~~