WBOY | Chris Maars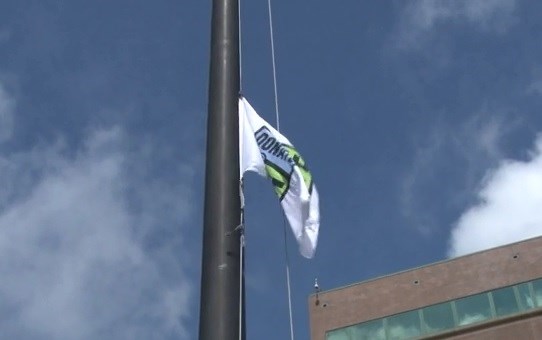 MORGANTOWN - WVU Medicine and Donate Life West Virginia raised a ceremonial flag Friday morning at Ruby Memorial Hospital.

"We are here today to celebrate National Donate Life month, to recognize the importance of organ donation, and to celebrate the lives that are saved by organ donation each and every day," said Albert Wright, WVU Medicine President & CEO.

Several speakers stood up and talked about the process of organ donation, including Debbie Stonestreet, who lost her son Michael in a fatal motorcycle accident at the age of 25.

Michael decided at age 14 that he would be an organ donor, Stonestreet said, so when he became brain dead, the process of donating his organs began.

Three of Michael's organs were transplanted into needy recipients. Stonestreet said she has been able to see the results of her son's gift of life, especially in a 20-year-old woman who received his kidney. Continue reading
~~~~~~~~~~~~~~~~~~~~~~~~~~~~~~~~~~~~~~~~~~~~~~~~~
You have the power to SAVE Lives
Register as an organ, eye and tissue donor
Social Media Declaration: #organdonor #IamADonor
Be sure to share your decision with your family t
o ensure your generous gift is honored,
At risk is the legacy you wish to leave.
~~~~~~~~~~~~~~~~~~~~~~~~~~~~~~~~~~~~~~~~~~~~~~~~~
WBOY - Clarksburg, Morgantown: News, Sports, Weather