WEEK | Denise Jackson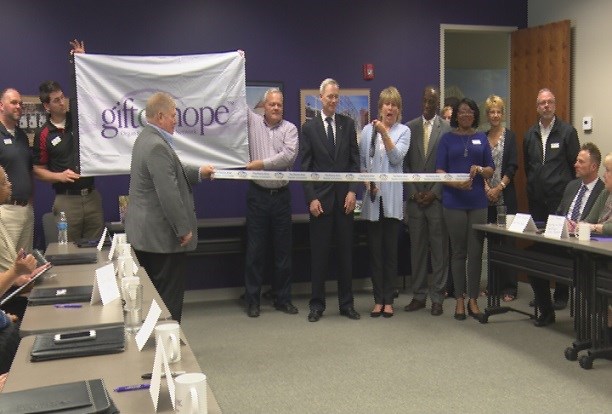 April is National Donate Life month. Some Peoria residents and civic leaders are trying to raise awareness about the need for more kidney, organ and tissue donors. They have formed an advisory group that will work with the Gift of Hope Organ procurement network.

On Monday the Leaders advisory group officially became a member of the Peoria Chamber of Commerce. After a ribbon cutting they held their first meeting at the Chamber office. They're planning to host health fairs, donor drives and social media campaigns to raise awareness about the need for more organ donors.

"When families have that opportunity to make end of life decisions, when they're loved one is in the hospital ideally it's best if they already know their loved ones wishes and their loved one is a registered donor", said Gift of Hope Community Affairs Manager Lisa Dodson.

The group also hopes to raise awareness among African Americans and Hispanics. Continue reading
~~~~~~~~~~~~~~~~~~~~~~~~~~~~~~~~~~~~~~~~~~~~~~~~~
You have the power to SAVE Lives
Register as an organ, eye and tissue donor
Social Media Declaration: #organdonor #IamADonor
Be sure to share your decision with your family t
o ensure your generous gift is honored,
At risk is the legacy you wish to leave.
~~~~~~~~~~~~~~~~~~~~~~~~~~~~~~~~~~~~~~~~~~~~~~~~~