THE JOURNAL, i.e.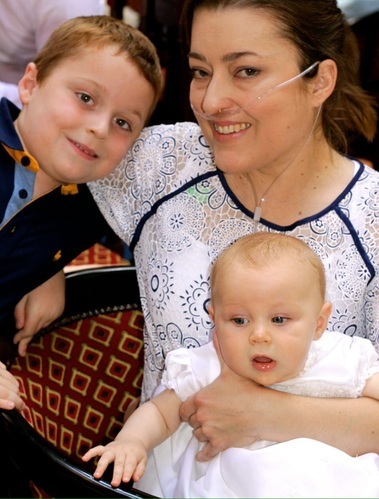 Helen and her son Luke (left)
HUNDREDS OF PEOPLE in Ireland are waiting on an organ transplant.

In 2016, 280 organ transplants were carried out in Ireland – 230 from 77 deceased donors and the remaining 50 from living kidney donors.

About 600 people in Ireland are currently waiting for life-saving heart, lung, liver, kidney and pancreas transplants.

In November 2014, Helen Taylor died while waiting for a double lung transplant. She had cystic fibrosis and had been waiting for the transplant for a year. She was 38 years old.

Helen was survived by her mother Frances, father Liam, sister Louise, brother John, partner Mick and son Luke, now eight years old.

At the time of her death, Helen's family appealed for more people to become organ donors.

Frances recently spoke to TheJournal.ie about how her family is coping with their loss two years on. Continue reading
~~~~~~~~~~~~~~~~~~~~~~~~~~~~~~~~~~~~~~~~~~~~~~~~~
You have the power to SAVE Lives
Register as an organ, eye and tissue donor
Social Media Declaration: #organdonor #IamADonor
Be sure to share your decision with your family t
o ensure your generous gift is honored,
At risk is the legacy you wish to leave.
~~~~~~~~~~~~~~~~~~~~~~~~~~~~~~~~~~~~~~~~~~~~~~~~~