WDRB | Gil Corsey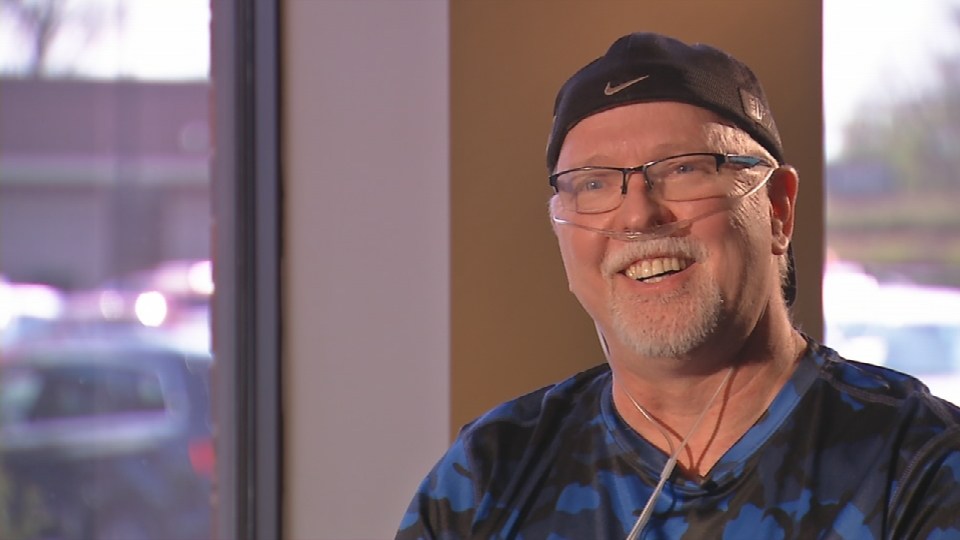 LOUISVILLE, Ky. (WDRB) -- There is no shame in Mike Olsen's campaign.

He needs lungs, and he needs them now.

"The last option is death, and I might die from this disease," Olsen said.

And soon, the public will know that need.

Olsen's face joins 38 others on billboards throughout Kentucky.

"April is 'Donate Life Month' every year across the nation," said Shelley Snyder, Community Outreach Coordinator of the Kentucky Organ Donor Affiliates. "It's to celebrate the lives of those who are waiting for an organ transplant, who have received an organ transplant and to memorialize those who have given the gift of life."

We've been following Olsen's journey for more than a year as he battles Idiopathic Pulmonary fibrosis, or IPF. The disease allows the body to basically attack itself by shutting down the lungs with scar tissue. Continue reading
~~~~~~~~~~~~~~~~~~~~~~~~~~~~~~~~~~~~~~~~~~~~~~~~~
You have the power to SAVE Lives
Register as an organ, eye and tissue donor
Social Media Declaration: #organdonor #IamADonor
Be sure to share your decision with your family t
o ensure your generous gift is honored,
At risk is the legacy you wish to leave.
~~~~~~~~~~~~~~~~~~~~~~~~~~~~~~~~~~~~~~~~~~~~~~~~~