BBC NEWS | Alex Forsyth, Beirut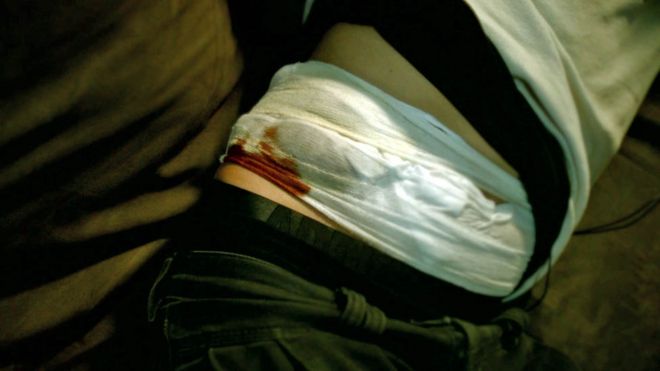 Through Abu Jaafar, he agreed to sell his right kidney for $8,000 (£6,250).
There's a glint of pride in Abu Jaafar's eyes as he explains what he does for a living.

He used to work as a security guard in a pub but then he met a group which trades in organs. His job is to find people desperate enough to give up parts of their body for money, and the influx of refugees from Syria to Lebanon has created many opportunities.

"I do exploit people," he says, though he points out that many could easily have died at home in Syria, and that giving up an organ is nothing by comparison to the horrors they have already experienced.
"I'm exploiting them," he says, "and they're benefitting."

His base is a small coffee shop in one of the crowded suburbs of southern Beirut, a dilapidated building covered by a plastic tarpaulin.

At the back, a room behind a rusty partition is stuffed with old furniture and has budgerigars singing in cages in each corner.

From here he has arranged the sale of organs from about 30 refugees in the last three years, he says. VIDEO, Continue reading
~~~~~~~~~~~~~~~~~~~~~~~~~~~~~~~~~~~~~~~~~~~~~~~~~
You have the power to SAVE Lives
Register as an organ, eye and tissue donor
Social Media Declaration: #organdonor #IamADonor
Be sure to share your decision with your family t
o ensure your generous gift is honored,
At risk is the legacy you wish to leave.
~~~~~~~~~~~~~~~~~~~~~~~~~~~~~~~~~~~~~~~~~~~~~~~~~