KSL | McKenzie Romero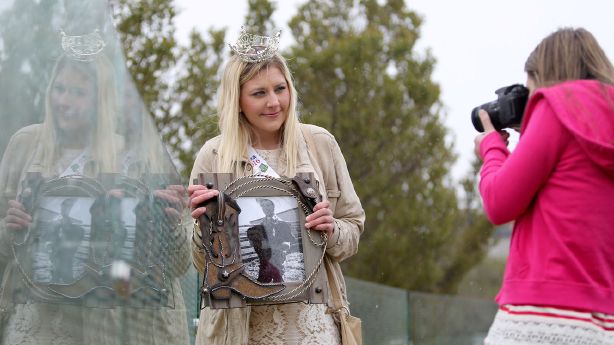 SALT LAKE CITY — When her diabetic daughter called from across the country asking for help, her kidneys failing following the birth of her third child, Renee Daines knew right away she would be the one who would match as a donor.
"No one can replace a mom, and she had three beautiful babies, and I just knew she would be the one to raise them," Daines said. "Now, she's had a chance to do that."
Her daughter, Holly Cooper, laughs about it now, but speaking on a panel Friday to wrap up National Organ Donor Month, Cooper said that phone call was the hardest she ever made.
"Never in my life did I think I would be calling home to see if anyone in my family would donate an organ. It's one thing to call and ask for a recipe, but a kidney? That was a little weird," Cooper joked, drawing an appreciative chuckle from the audience at the Salt Lake Main Library.
Together with a heart transplant recipient and the sister of a young man whose organs saved several lives after he was killed in a head-on crash, Cooper and Daines described the many vibrant years they have shared on both the giving and receiving ends of organ donation.
Continue reading
___________________________________________________________________
You have the power to SAVE Lives
Register as an organ, eye and tissue donor.
Social Media Declaration
: #OrganDonor
To ensure your gift of life is honored, please share your decision with your family. At risk is the legacy you wish to leave
.
___________________________________________________________________