NEWS SENTINEL | Associated Press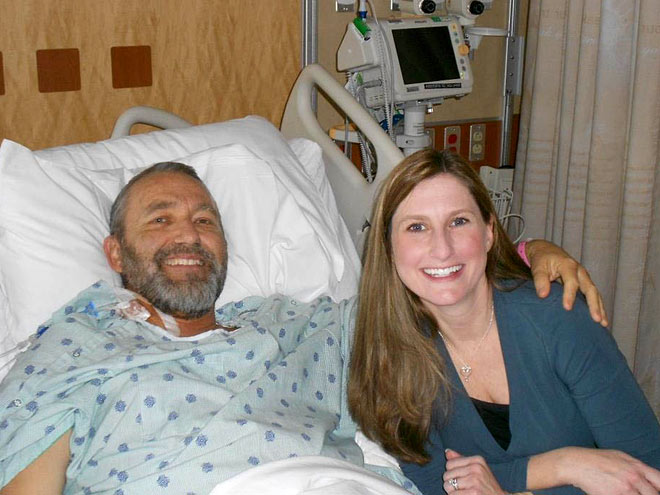 RICHMOND, Ind. - Some view Facebook as a place to find pictures and jokes.

But Jerry Wilde found a lifesaver.

Thanks to a generous stranger who discovered a Facebook page and then took action, Wilde has had five more years to enjoy a more active life.

A woman was inspired to donate one of her kidneys to the ailing Richmond man, ending his dialysis treatments and allowing him to resume activities that many take for granted.

He's packed quite a bit into those five years, including remarrying, spending time with his children and earning a promotion at work.

Wilde, who's now dean of the Indiana University East School of Education, received the kidney transplant in February 2012.

The Palladium-Item recently brought Wilde and his wife, Heather, together with kidney donor Becky Melton to discuss the five-year anniversary of the transplant. Continue reading
~~~~~~~~~~~~~~~~~~~~~~~~~~~~~~~~~~~~~~~~~~~~~~~~~
You have the power to SAVE Lives
Register as an organ, eye and tissue donor
Social Media Declaration: #organdonor #IamADonor
Be sure to share your decision with your family t
o ensure your generous gift is honored,
At risk is the legacy you wish to leave.
~~~~~~~~~~~~~~~~~~~~~~~~~~~~~~~~~~~~~~~~~~~~~~~~~