CBS PHILADELPHIA | Tim Jimenez and Anita Oh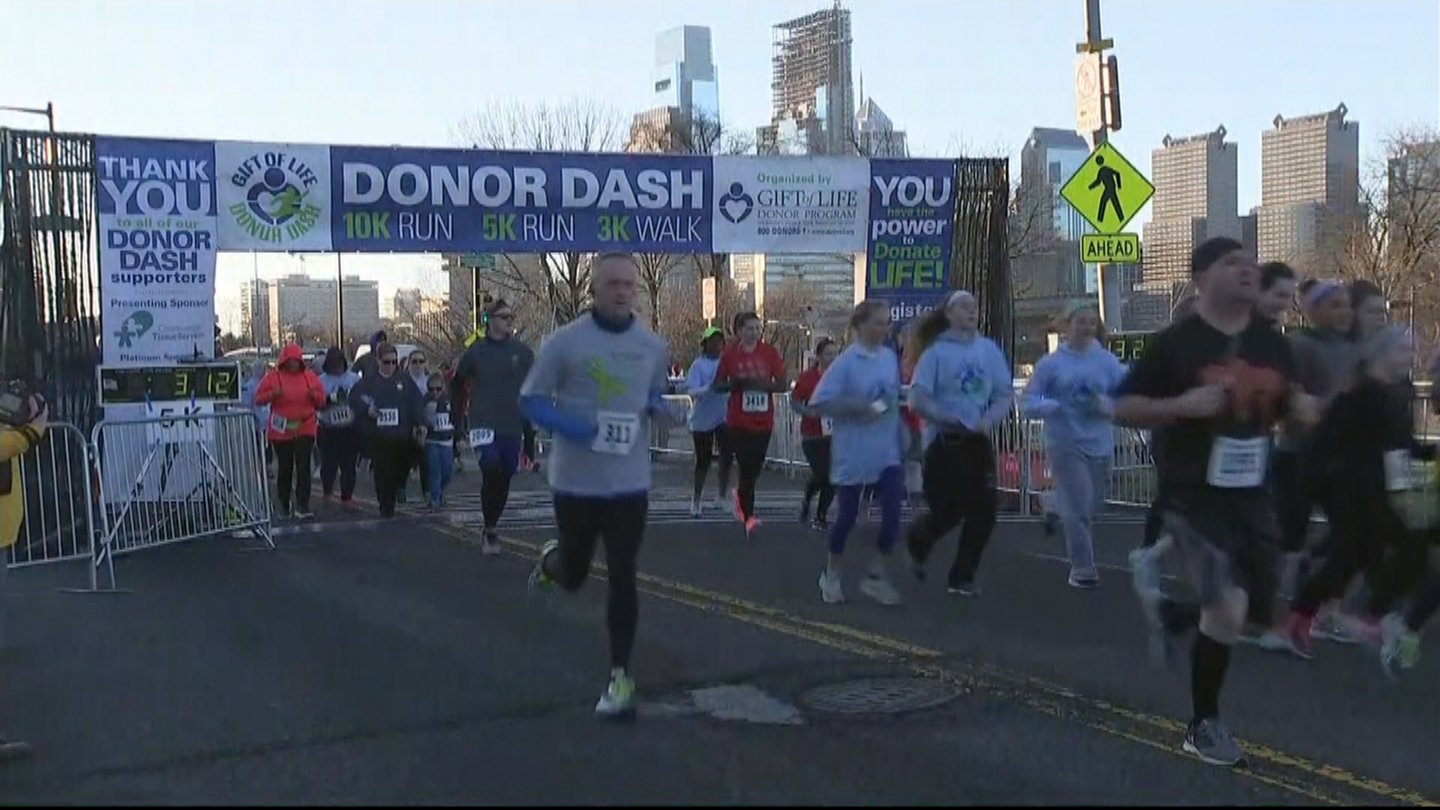 PHILADELPHIA (CBS) — Twelve-thousand people laced up their shoes Sunday morning for an annual run celebrating the lives saved through organ donations. There's also a call for action to help those who still need to be saved.

At the 22nd annual Donor Dash on Eakins Oval, there are many people who know just how important organ donation is.

Ramona Howard experienced a demoralizing domino-effect.

"My liver failed first. My pancreas went next," she said. "My intestines went after that and then my stomach went."

After a long wait, she received all four organs from a single donor. So someone saying yes to donation on their driver's license meant Ramona could live to see her sons graduate from college.

"When they walked down the aisle I stood and waved them on. It was a blessing to be there," she said. "It's a blessing to be here!"

And so Ramona is paying it forward.

"As soon as I was up and around and I went to renew my license," she said. "As soon as they said, 'do you want to be an organ donor,' I said yes." Continue reading
~~~~~~~~~~~~~~~~~~~~~~~~~~~~~~~~~~~~~~~~~~~~
You have the power to SAVE Lives
Register as an organ, eye and tissue donor
Social Media Declaration: #organdonor #IamADonor
Be sure to share your decision with your family t
o ensure your generous gift is honored,
At risk is the legacy you wish to leave.
~~~~~~~~~~~~~~~~~~~~~~~~~~~~~~~~~~~~~~~~~~~~