HUFFINGTON POST | Samantha Jameson
We learned so much about each other and the power of love throughout my struggles with cystic fibrosis.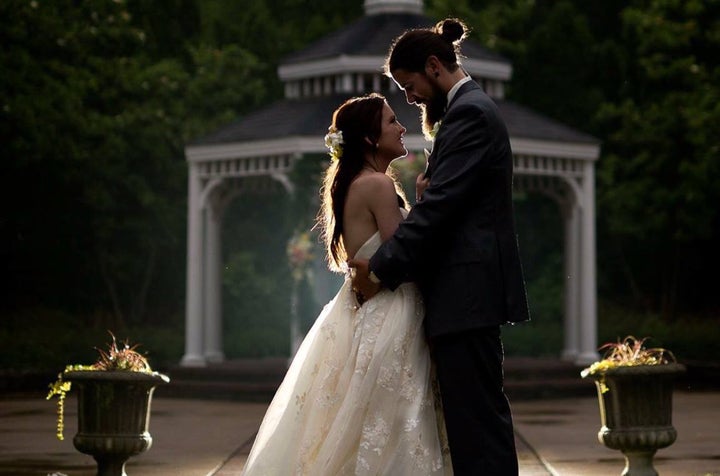 There was a time in my life when planning a wedding didn't seem possible.

I have a genetic disease called cystic fibrosis, and when I was 19 years old I was told I would need a double lung transplant to prolong my life. I had caught a rare bacteria that was slowly deteriorating my already damaged lungs. I had to make a tough decision: Go on the transplant list or wait for death ― which sounds dramatic, but these were my only two options.

I was added to the transplant waiting list at the Cleveland Clinic in January of 2011. They told us to pack a bag because the call could come at anytime. A lot happened that year. I turned 21, I became engaged, I moved out, and the sicker I got, the worse my relationship was. We both knew we weren't good together, but after four years, it was hard to just walk away. Especially considering how sick I was, I needed someone. But he wasn't the someone I needed, and two weeks before Christmas he was the brave one to end the relationship; and though I knew it wouldn't have worked, I fell into depression. It wasn't a matter of not knowing my self worth, it was fear of being alone. My whole life revolved around one person for so long.
"Can't wait for the weekend? Try waiting for a life saving transplant.
Who would want me? Who would want to take on the responsibility of someone who is actively dying. Not knowing when my transplant would be, I was sent into this dark place of not wanting to wake up in the mornings. Continue reading
__________________________________________________
You have the power to
SAVE
lives. Register as an organ, eye, and tissue donor
Go to:
RegisterMe.org
| Social Media Declaration: #
OrganDonor
To ensure your gift is honored, share your donation wishes with family and friends
__________________________________________________