LINCOLN JOURNAL STAR | Tess Williams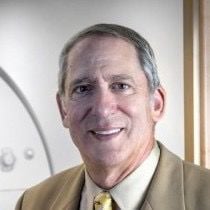 Dennis Molfese thought he was facing death last August.With failing kidneys, the 71-year-old University of Nebraska-Lincoln professor didn't expect to live past March.He began preparing for what he thought was his inevitable death. The hardest part, he said, was watching how his diagnosis affected his wife of 46 years, Victoria.
He stepped down from his position as founding director at the UNL Center for Brain, Biology and Behavior at Memorial Stadium — the only brain-imaging center in the world located within a sports complex, which he helped develop — and told his colleague, David Hansen, that his situation looked grim.
But in February, Molfese received a kidney, and Hansen donated his, all part of Nebraska's longest living-donor transplant chain, involving 18 people total.
After learning of the severity of Molfese's situation, Hansen — director of UNL's clinical psychology training program and interim director of the Center for Brain, Biology and Behavior — asked if he had considered a living donor.
Continue reading
__________________________________________________
You have the power to
SAVE
lives. Register as an organ, eye, and tissue donor
Go to:
RegisterMe.org
| Social Media Declaration: #
OrganDonor
To ensure your gift is honored, share your donation wishes with family and friends
__________________________________________________