KTBS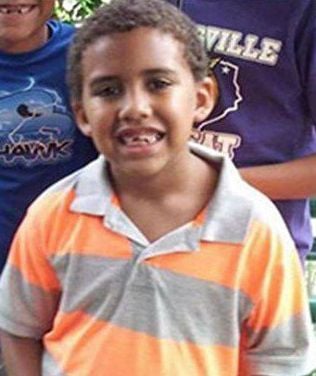 Thomas Larry
A flag ceremony was held Tuesday in memory of Thomas Larry (11) who was one of three boy scouts killed in a boating accident over the weekend.

Thomas became an organ donor Tuesday morning. Larry's fellow scouts raised the flag and recited their oath.

The sailboat accident happened in Marion County, Texas. Heath Faucheaux(16) and William Brannon (18) were killed after their sailboat hit a power line. Thomas died at LSU Health after he was injured in the accident.

"These boys were all known for their characteristic friendliness, their cheerfulness and they would want us to keep a smile on our faces," said Father Justin Braun, Thomas' Uncle.
Braun said Thomas' heart, lungs, kidneys and liver were donated. These organs could save a number of lives. Continue reading
__________________________________________________
You have the power to
SAVE
lives. Register as an organ, eye, and tissue donor
Go to:
RegisterMe.org
| Social Media Declaration: #
OrganDonor
To ensure your gift is honored, share your donation wishes with family and friends
__________________________________________________