MY NBC 5 | Lee Anne Denyer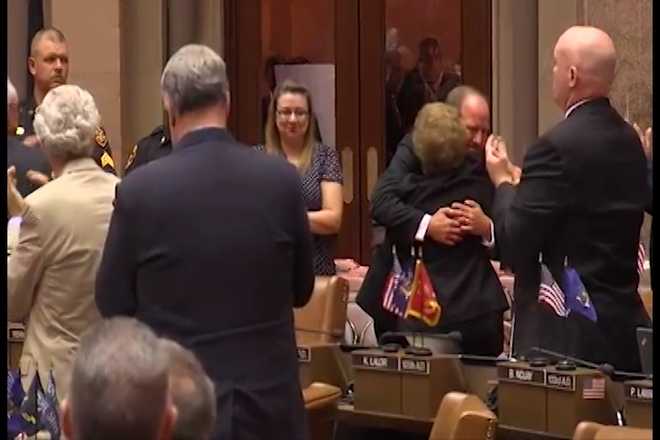 PLATTSBURGH, N.Y. — Clinton County Sheriff's Deputy Aaron Heroux made a promise to himself years ago. And it was a promise he intended on keeping. "It's so good to be back," he said.
Clinton County Sheriff David Favro welcomed him back to the force Tuesday morning in Plattsburgh.Heroux has been tested, literally and figuratively, over the last three years. He's been met with challenge after challenge, but he overcame them all.
It took Heroux 42 attempts to overcome his final task in getting back to work: a running exam."I made a promise to myself the very day that I retired, or stopped working, that I was going to be back in uniform," he said. "You just don't break a promise you give to yourself not when it's something this, something that truly means something to you." Continue reading
__________________________________________________
You have the power to
SAVE
lives. Register as an organ, eye, and tissue donor
Go to:
RegisterMe.org
| Social Media Declaration: #
OrganDonor
To ensure your gift is honored, share your donation wishes with family and friends
__________________________________________________
http://www.mynbc5.com/article/deputy-back-on-force-after-lung-transplant-42-grueling-fitness-exams/11654957