HUFFINGTON POST UK | Natasha Hinde, Beau Arherton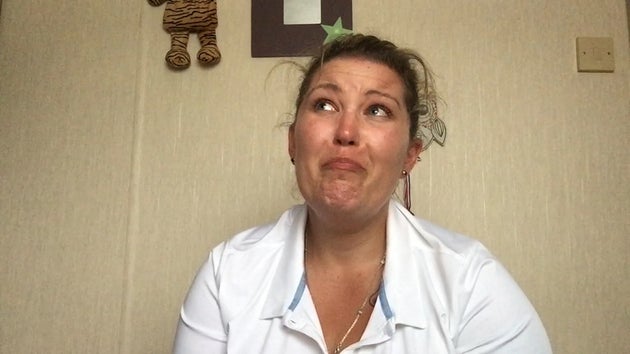 A woman in need of a liver transplant has shared an emotional video diary of her time on the waiting list, in the hope it'll encourage others to donate.

Michelle Russell, 36, was diagnosed with cirrhosis of the liver, portal vein thrombosis and a rare form of blood cancer in 2013, meaning her dream career in the Royal Navy was cut short.

"I find it really hard to talk about because I tried so hard to join the Navy and it was the best thing I ever did," she revealed in an exclusive video diary for HuffPost UK. "I never wanted to leave. The day they medically discharged me was really hard."

Russell, from Hampshire, experienced symptoms such as stomach ache, vomiting blood and passing black, tarry stools prior to her diagnosis.

She said her life turned upside down after doctors revealed what was wrong.

The 36-year-old spent two weeks trying to figure out how she'd make up for all the things she hadn't done and how she was going to prepare herself, as well as her family, for the worst. Part of this process involved researching funerals and trying to figure out how she'd stump up £8,500 to pay for her own, should that day come. Continue reading
__________________________________________________
You have the power to
SAVE
lives. Register as an organ, eye, and tissue donor
Go to:
RegisterMe.org
| Social Media Declaration: #
OrganDonor
To ensure your gift is honored, share your donation wishes with family and friends
__________________________________________________