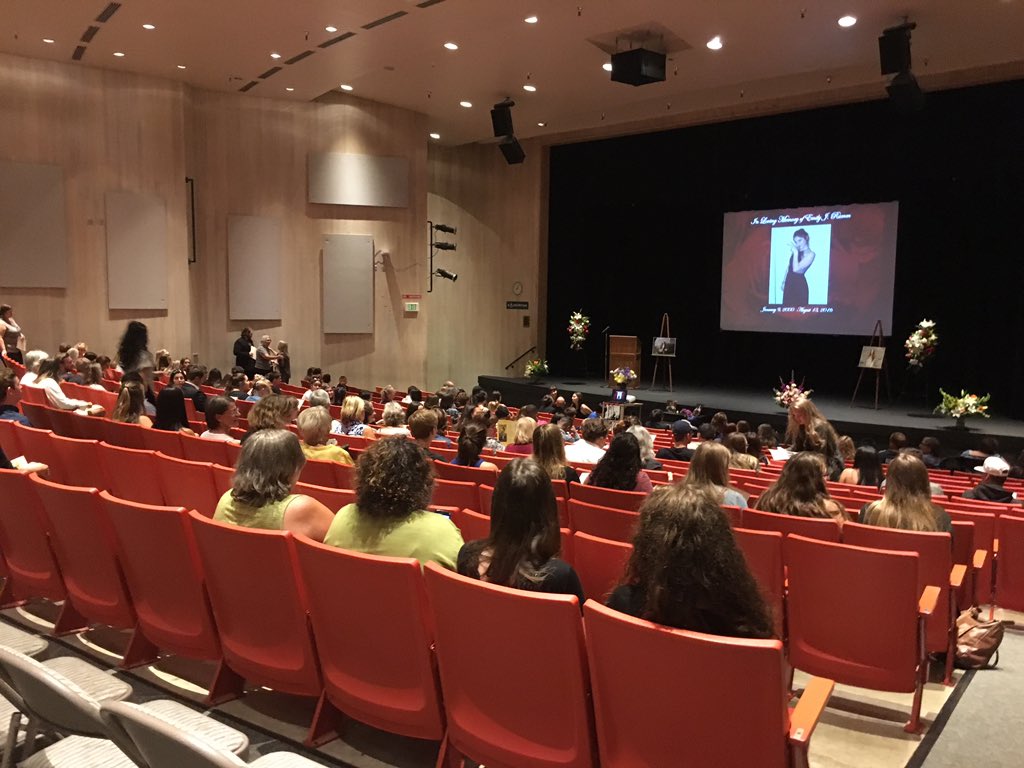 Crowd files in for Emily Ramm's memorial service.
NBC 16 KMTR | Gabe Cohen

POULSBO, Wash. - Emily Ramm gave many gifts in her life, but the recipient of her kindest act surprised everyone Saturday.

Daniel Mendoza, A US Army Veteran, is still recovering after receiving Emily Ramm's kidney.

His doctors believe he became sick because he was exposed to a lot of toxic fumes and chemicals. He waited more than four years for a kidney.

Mendoza moves slowly, and can't touch others for fear of infection, but he was all smiles as he stood with Emily's family after her heart wrenching celebration of life Saturday.

"I wasn't going to come, but at the last minute this morning I was like, you know what, I'm sure they'd appreciate if it went," he said. "It was touching. It kind of grounded me there." Continue reading
_______________________________________________________________________
You have the power to SAVE Lives
Please register as an organ, eye and tissue donor today.
Donate LIFE California | Done VIDA California
Organ Donor | Donate Life America
...to ensure donation happens, please share your donation decision with your family. At stake is the legacy you plan to leave.