NBC NEW YORK | Craig Cergol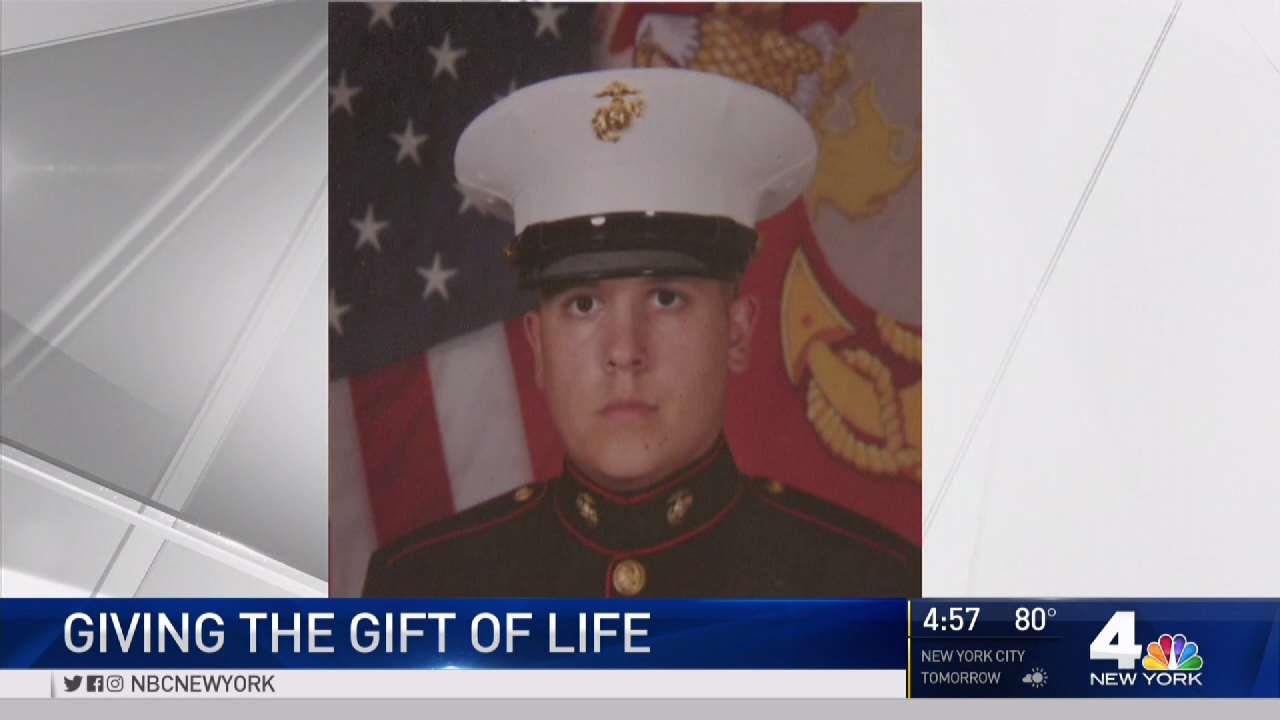 A Long Island man who received the gift of life—a heart transplant—had the opportunity to meet his donor's father in Manhattan.

Months ago, Christian Siems, of Greenlawn, was seriously ill. He was told he would die without a new heart.

"It was hard, it was really hard, especially as a mom to watch," Michelle Martines said of her son's two-year wait.

It would ultimately be another family's tragedy that would answer the Siems family's prayers.
Nicholas Brown, a Marine, was registered as an organ donor before he died from a heroin overdose at 27 years old.
The Marine's heart would go on to save Christian's life.
After his recovery, Christian and his family shared an emotional meeting with Nicholas' father, Patrick Brown. Continue reading
__________________________________________________
You have the power to
SAVE
lives. Register as an organ, eye, and tissue donor
Go to:
RegisterMe.org
| Social Media Declaration: #
OrganDonor
To ensure your gift is honored, share your donation wishes with family and friends
__________________________________________________